Puffed Rice Making Machine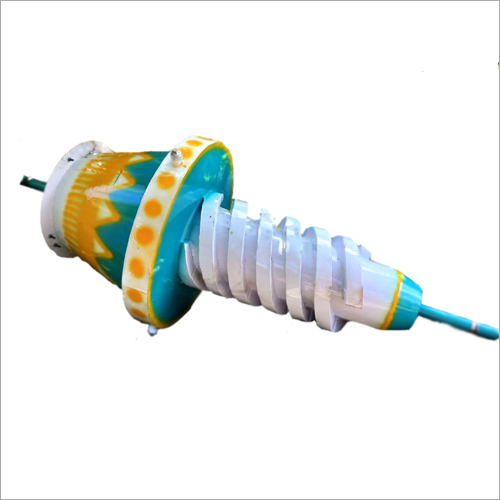 Puffed Rice Making Machine
Price And Quantity
Product Specifications
Product Description
Puffed Rice Making Machine is used for manufacturing puffed rice at commercial scale. The machine is made of mild and stainless steel which provides resistance to corrosion and rusting. The construction is very robust with machines weighing in between 300kg to 500kg. Machine specifications vary in consonance with production capacity requirements. In general, Industrial Puffed Rice Making Machine produces up to 400kg puffed rice in an hour. A standard machine contains a powerful motor on which it functions. Other critical parts include gearbox, pressure vessels, dryer, roaster and conveyor. All the components work in coordination with each other to produce the best quality puffed rice. The machine also features moulds, which can be in different shapes for obtaining the desired shapes of puffed rice. Puffed rice is manufactured by a technique of puffing rice, which is an act of filling air in rice grains by applying high pressure. We offer both semi-automatic and automatic puffed rice making machines as per the demands in the market.
Our machines are suitable for commercial scale production of puffed rice, which is widely consumed all over the world. Puffed rice is also used for making delicious murmura, which is basically a mixture of lightly fried sev or peanuts with the puffed rice.
Features:
Sturdy construction with finest grade raw materials and components
Ideal for production at commercial scale
Varies in dimensions and weight
Manufactured in semi-automatic and automatic designs
Robust structure for absorbing extreme vibration while in operations
Comes with built-in vibration absorber
Food grade machine suitable for food processing industry
FAQs of Puffed Rice Making Machine
How is puffed rice made in a factory with a Puffed Rice Making Machine?
Firstly, rice is cleaned to remove any present impurity. The cleaned rice is fed into the machine for processing. Rice grains lack moisture, therefore, they need to be treated with steam. The steam-conditioned rice grains are heated with oil or in an oven.
What is the working principle of Puffed Rice Making Machine?
The process of rice puffing begins with a tumbler carrying rice to a built-in cylinder in the machine where the rice is sprinkled with salt water. The rice is then conveyed to a rotating cylinder where the rice is puffed by roasting. The puffed rice is separated and collected into a container and packed for commercial use.
What is the required temperature range for manufacturing puffed rice?
The required temperature range for making puffed rice is 160-220oC whereby rice is roasted for a duration of 1.5-2 minutes.
Which rice is best for puffed rice?
Rice with the least moisture content is best for making puffed rice. Steam rice is preferred because its grains are hard and contain less moisture than non-steamed rice.
What is the health benefit of puffed rice?
Puffed rice is a very light diet which is easy to digest. It has some health benefits, like it boosts immunity, promotes digestion, lowers blood pressure, enhances the skin tone and strengthens bone. It is a fibrous diet, hence, it provides relief from constipation.
How many types of Puffed Rice Making Machine are available in the market?
Puffed rice making machines are available in manual, semi-automatic and automatic types with varying production capacities.